The Frappe that started it all
learn all about us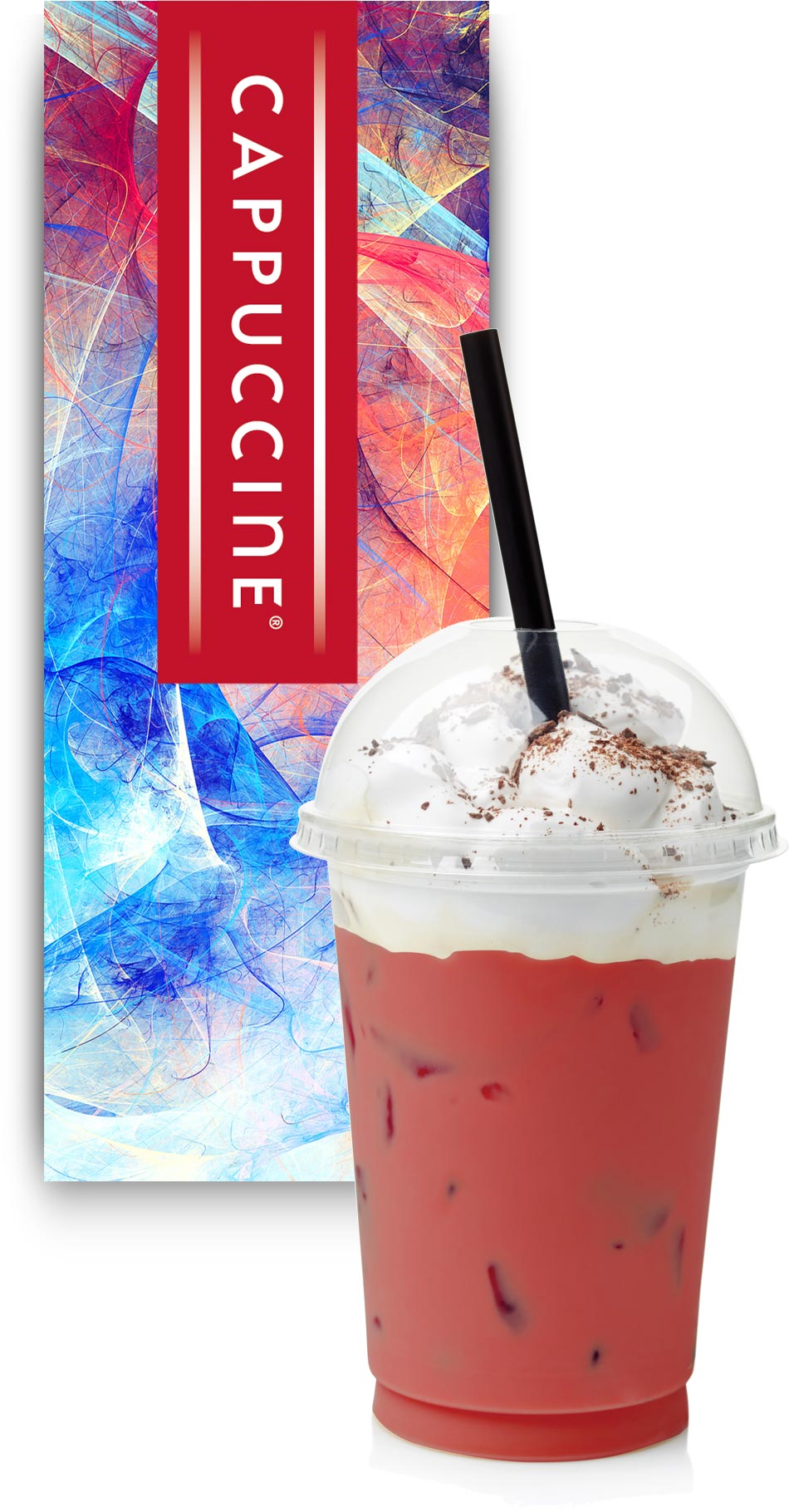 The Original Cappuccine Frappe is the perfect solution for any busy specialty beverage environment. Extremely simple to make, our famous powdered frappe mix can be used to prepare frozen, over ice, or hot beverages and is unmatched for flexibility, efficiency, and taste.
We are international experts with over 20 years' experience in exporting to over 40 countries. Cappuccine is proudly served in many of the top cafes,
coffeehouses, restaurants, and hotels in the US and around the world. We believe that quality and flavor spans all languages.
Let us show you how to benefit from the fastest-growing, most popular beverage category worldwide. With free samples, free promotional materials, expert support, and $2.50 – $3.50 profit per drink sold, it is easy to see how a
Cappuccine beverage program can immediately contribute to your business
success.
Click here to open an account now