Cappuccine's Store Locator?
Because it's a popular
place to be!
The blue pins pictured
here are locations
serving Cappuccine
to their customers.
Cappuccine mixes are
generating fans across
North America and
beyond. Be one of the
retailers that serve this
unique and quality blend.
Open an account today
and be added to our store locator.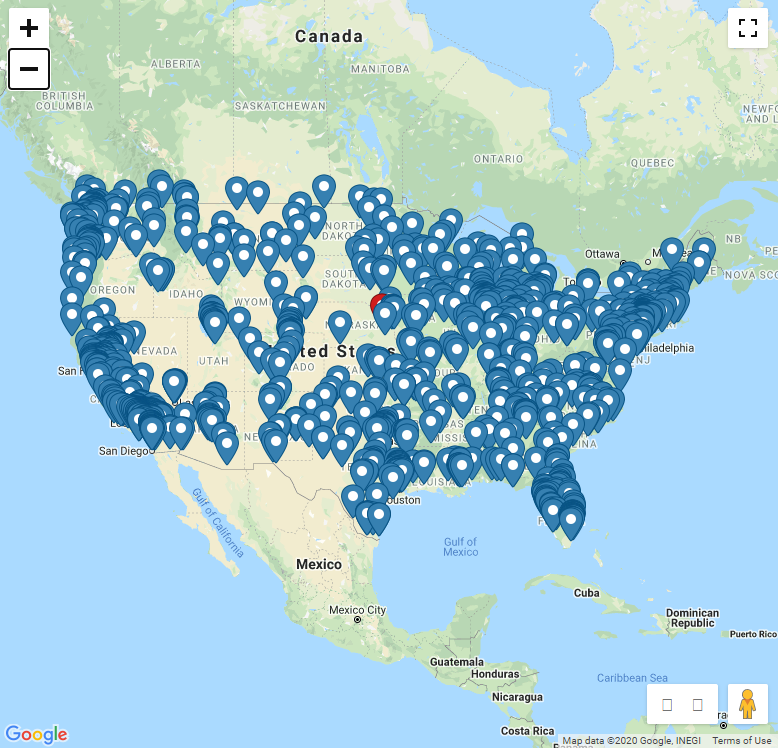 Follow @Cappuccine.frappe