Each month we select a Cappuccine partner to highlight.
We give them the spotlight to share their story and what works for them.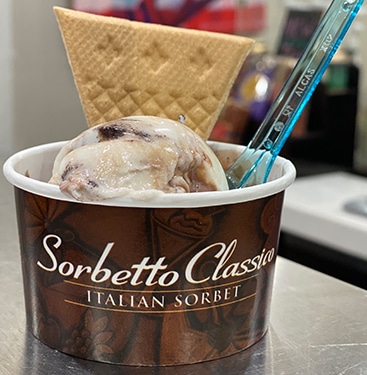 Location: 1933 Davis St, San Leandro, CA 94577
Website: www.iagsanleandro.com
Number: (510) 227-8160
Tell us about It's A Grind - San Leandro
its a Grind Coffee House, San Leandro, CA – 94577.
Opened in Dec 2018
What percentage of your business are beverages?
How many Cappuccine flavors do you offer?
Green Tea Matcha
Spiced Chai
Red Velvet
Vanilla Bean Dream
What are your bestselling Cappuccine flavors?
How did you discover Cappuccine?
Through Retail Foods Group – my franchisor
Do you sell baked goods? If so, can you share your favorites?
Croissants, Scones, Muffins, Danish
What are some of your customers favorite drinks?
Blended Caramel Mocha
Blended Funky Monkey
Iced White Chocolate Mocha
Iced Green Tea Matcha
Blender Packages
Get up to 15 FREE bags of product with blender
Retailer Spotlight of the Month
Tell us why your business should be the Cappuccine Spotlight of the Month. If chosen your store will be featured and you'll win a free case of your favorite cappuccine mix.